workshops, Providence 03 2005, day2



Two for all final results. Projects 1 : 2 : 3 : 4 : 5 : 6 : 7 : 8



Project 6 : Modular type by Julie Hoppner, Sarah Knotz and Kate Mrozowski.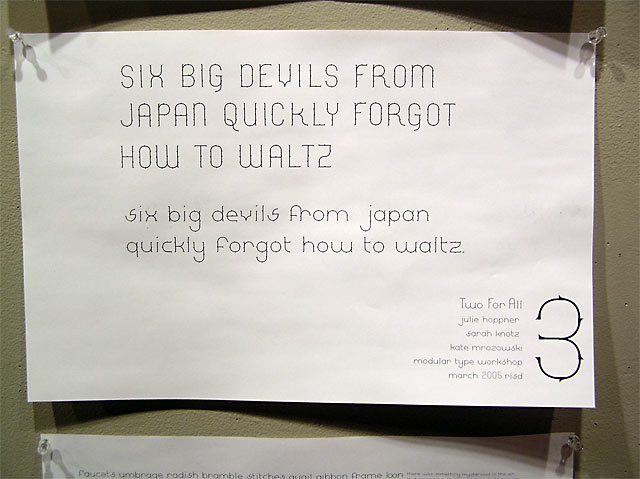 picture 4 of 6



Manually modified version of the modular typeface, no rules followed, anything allowed

1 comments so far: read comments

, please do comment

---
Ellen Leslie -- Sunday, March 20 2005, 10:16 pm
Very interesting structure. Would go well advertising natural branch furniture literature as it's so clean and lightly bent.