workshops, Brussel 02 2005, backgroundinfo2



We asked different creatives to give a contribution about:
Car lettering as a visual chance, in and on a personal public space.
Please click on the pictures to read & react (send us you contribution, here).




Ralf Herrmann, designer
Typografie.info, Weimar, Germany


Fabio Bola, designer and musician
Bala, Brasil


Prof. Paul Mijksenaar, president of
Bureau Mijksenaar, Amsterdam, NL


Andy Clymer, type in media student
T+M, andyclymer.com, Den Haag, NL


Karin Liefting, journalist working for the
Volkskrant, Den Haag, NL


gerlach en koop, artists
gebr-genk, Den Haag, NL


Donald Beekamn, designer & radio DJ
DBXL, Amsterdam, NL


Armin Vit, designer & writer
Speak Up, Brooklyn, NY, USA

Hallo typeworkshop,
Ik heb ooit (1985) een artikel in Items geschreven over de ideale autobelettering die jullie als mijn contributie mogen beschouwen. Ik moet het nummer wel nog opzoeken en stel voor het aan jullie te faxen.
Groeten, Paul

Here the article Paul is mentioning.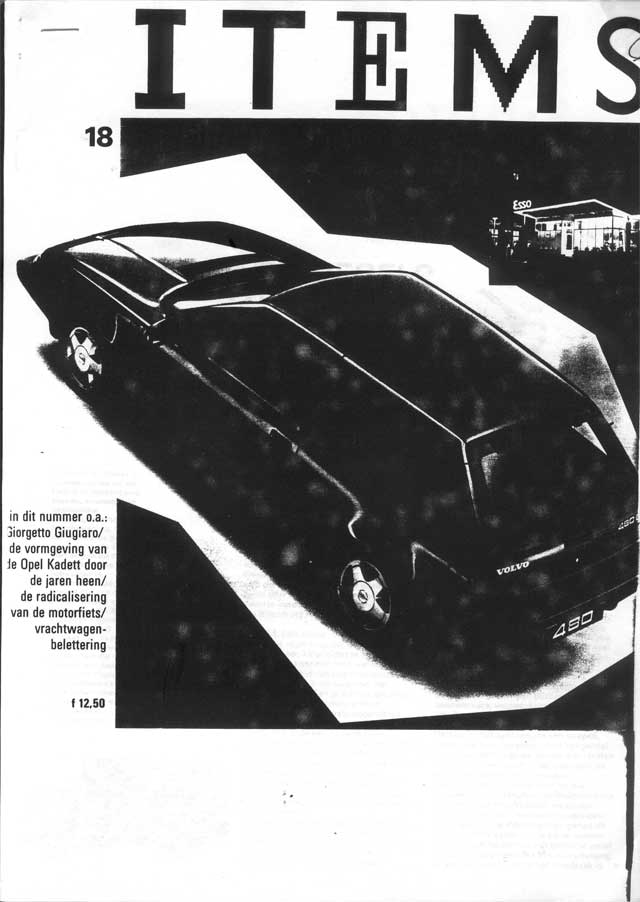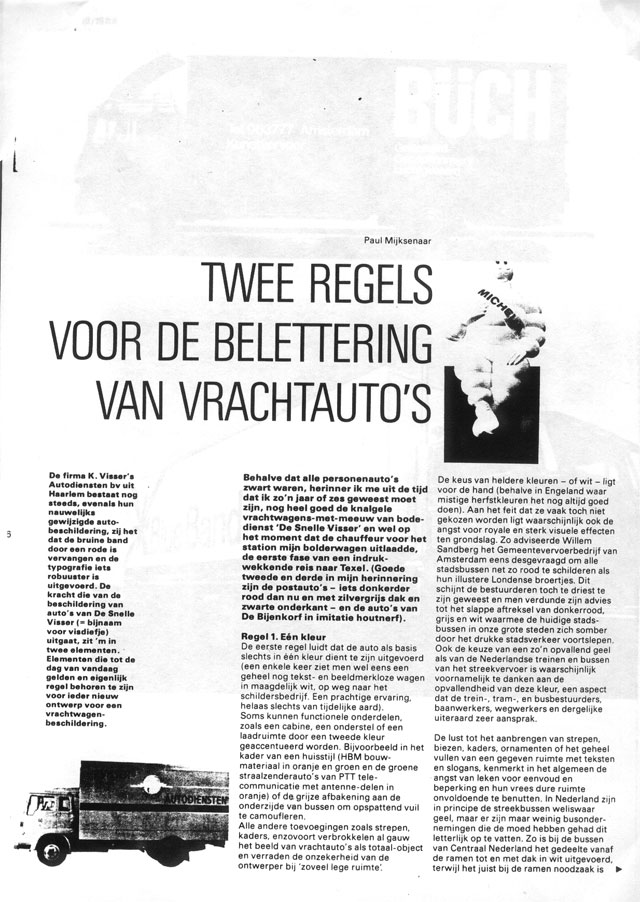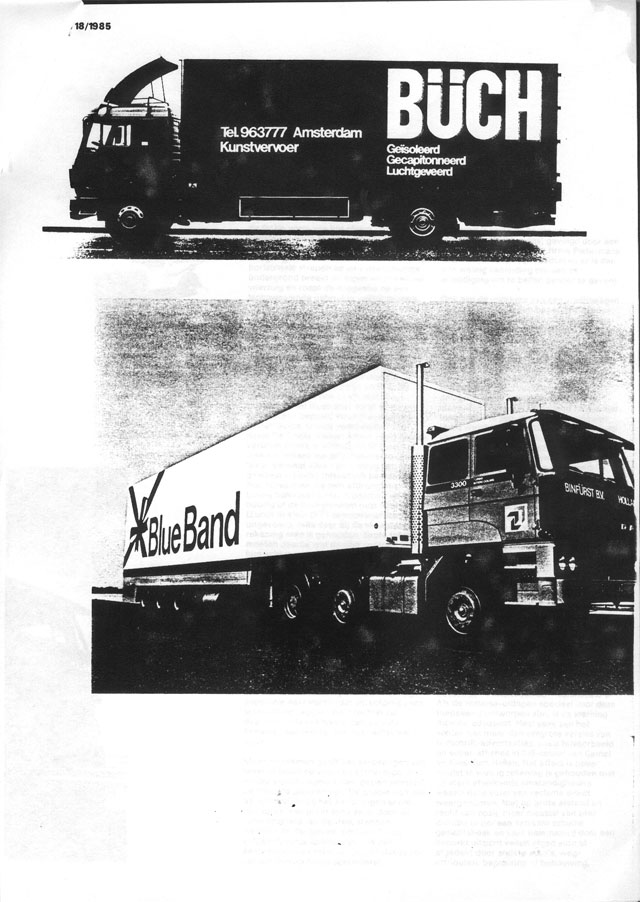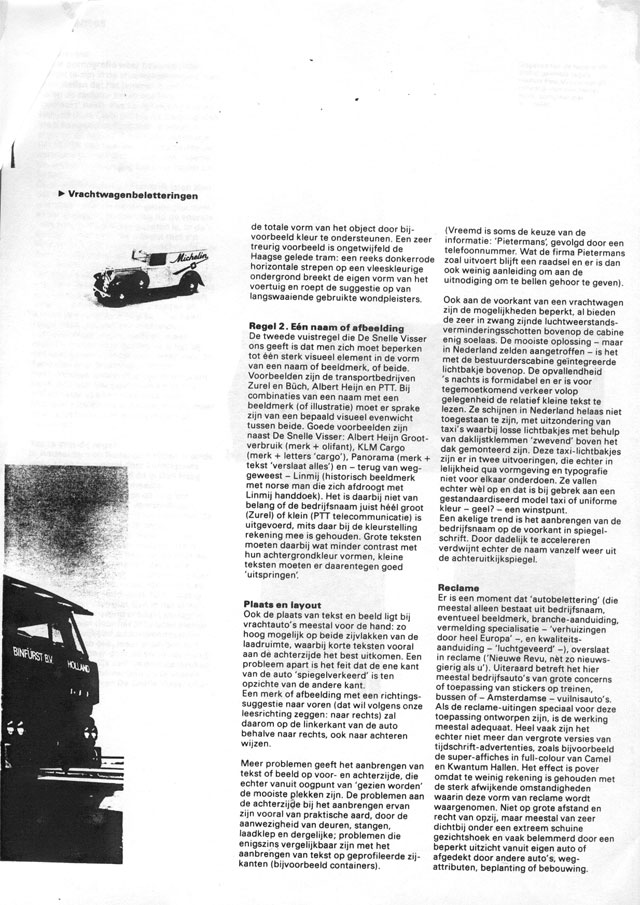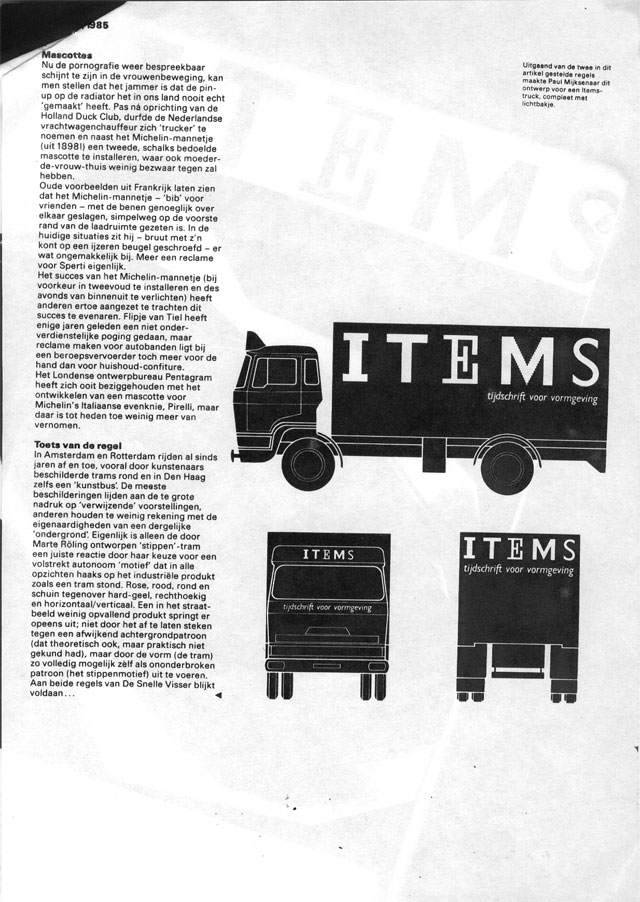 1 comments so far: read comments

, please do comment