workshops, Providence 03 2005, day2



Two for all final results. Projects 1 : 2 : 3 : 4 : 5 : 6 : 7 : 8



Project 5 : Modular type by Christian Mueller and Phil Meick.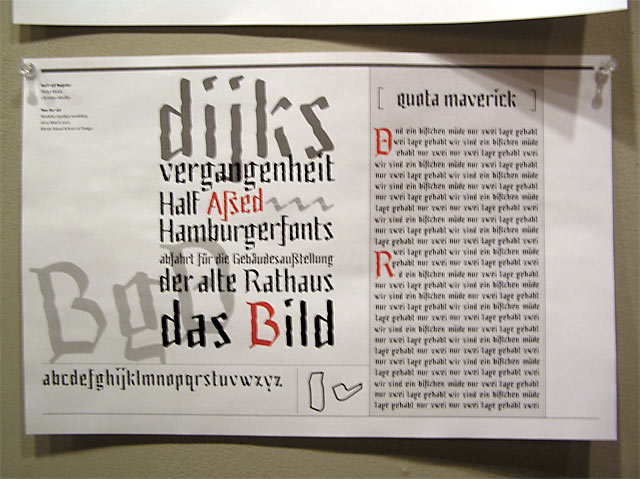 picture 6 of 6



Type specimen poster of the final typeface

1 comments so far: read comments

, please do comment

---
joanne -- Wednesday, March 23 2005, 07:24 pm
Aesthetically, I really like this one a lot! It's funny how that one little crimp in the straight module can give the typeface so much flavor.