workshops, Brussel 02 2005, backgroundinfo



We asked different creatives to give a contribution about:
Car lettering as a visual chance, in and on a personal public space.
Please click on the pictures to read & react (send us you contribution, here).




Peter Bünnagel, designer
Scrollan, Berlin, Germany


Prof. Czyk (aka Alexander Branczyk)
Xplicit, Berlin, Germany


Piet Schreuders, art director
eg. Poezenkrant, Amsterdam, NL


Christian Schwartz, type designer
Orange Italic, New York, USA


Sasker Scheerder, artist
his website, Rotterdam, NL


Michael Göke, 3d designer and rockstar
Cryptic flowers, Essen, Germany


Eike, designer
Subfuse, Berlin, Germany


Henrik Birkvig, designer and
head of the D.G.H. · LetterLab, Denmark


DJ Wout, designer, AGI member & DJ
FdV, Rijswijk, Den Haag, NL

Car lettering... hmm wait a second. Some time ago there was an accident here in Berlin city-center, and some freaks (or artists) painted the car the same night completely white. The next night they came back and added a black big lettering saying UN to it. It is already some time ago, but I remember there was some political hot items with the UN these days. The car was situated at a big busy corner in Berlin and really everybody saw this car, and the newspapers wrote articles about this.
greetings from Berlin, der Peter, Scrollan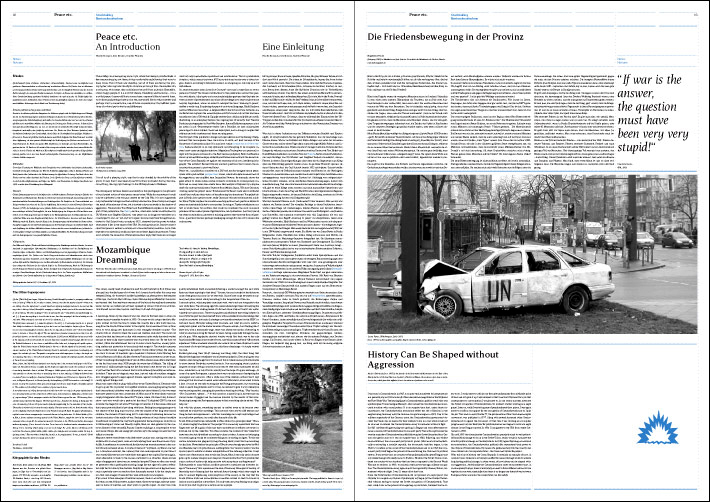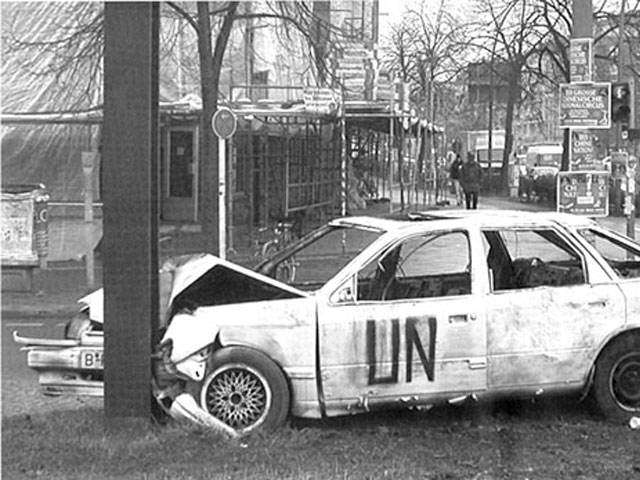 1 comments so far: read comments

, please do comment

---
eike -- Monday, February 28 2005, 02:26 pm
wow. that's cool. it also reminded me that not all car lettering has a purely commercial function. for instance the UN lettering but also lettering seen on the roofs of money transport vehicles. the last ones are actually quite nice. btw this car reminds me of a car banksy did once. can't find an image online. but it's in his existencilism booklet. it was a wrecked car which stood exactly on a pedestrian xing. he painted that crossing on the car where it should be. quite nice. nothing to do with lettering but the car was perfectly integrated in it's surrounding.